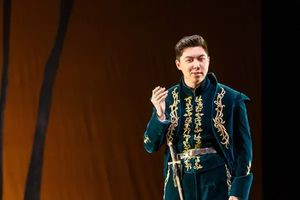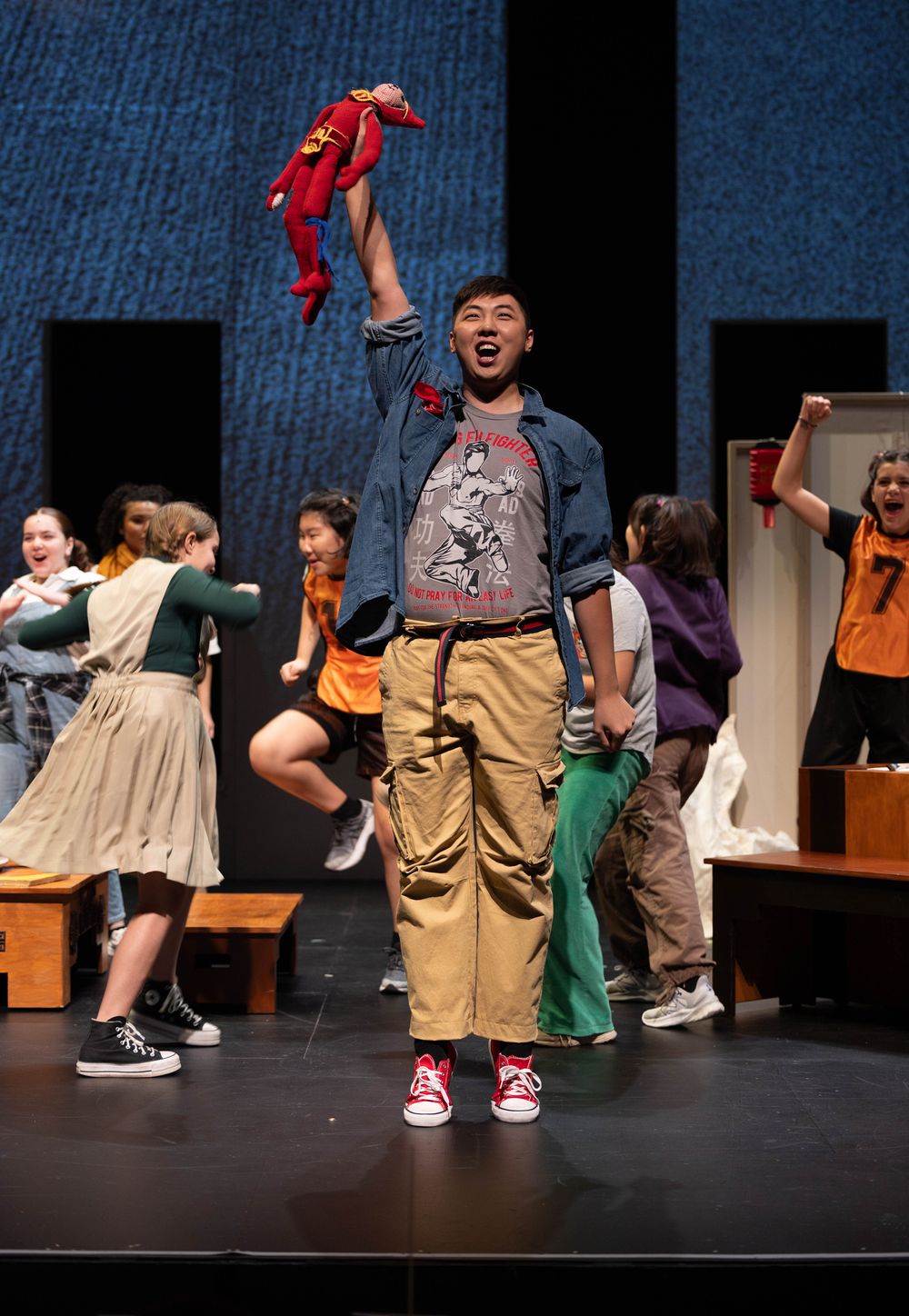 MONKEY: A Kung Fu Puppet Parable
White Snake Projects, 2023
"... some starts emerged on Friday. Countertenor Chuanyuan Liu was one, singing the title role with otherworldly bravado. His part's florid melismas tumbled effortlessly and Liu's pure tone cut through the hall with an invigorating punch."
—JONATHAN BLUMHOFER, BOSTON CLASSICAL REVIEW
"Countertenor Chuanyuan Liu's Monkey is especially moving – not only for his nimble vocals, but also for his earnest stage presence, imbuing the titular character with boundless, captivating passion."
—MAEGAN BERGERON-CLEARWOOD, THE NEW ENGLAND THEATRE GEEK
"Liu glides effortlessly through vocal pentatonics as the orchestra dances just underneath."
—JOHN M. WEAVER, THE HARVARD CRIMSON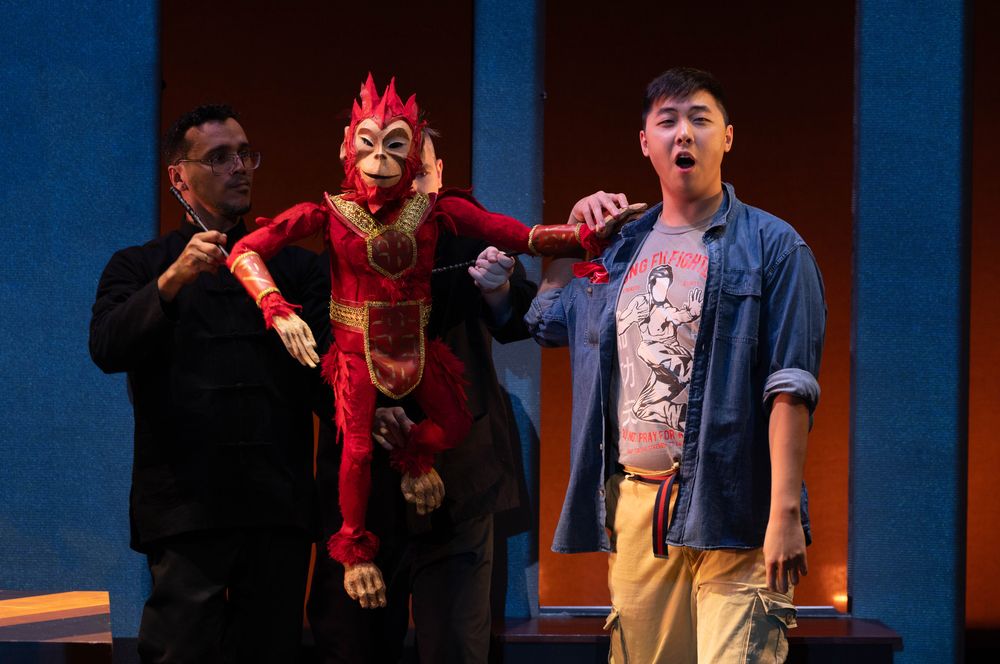 "Countertenor Chuanyuan Liu was lovably goofy as Monkey, with a strong, resonant voice. "
—JULIAN GAU, THE BOSTON MUSIC INTELLIGENCER
"A strong slate of singers, with Liu perfectly cast as the mischievous Monkey. "
—A.Z. MADONNA, THE BOSTON GLOBE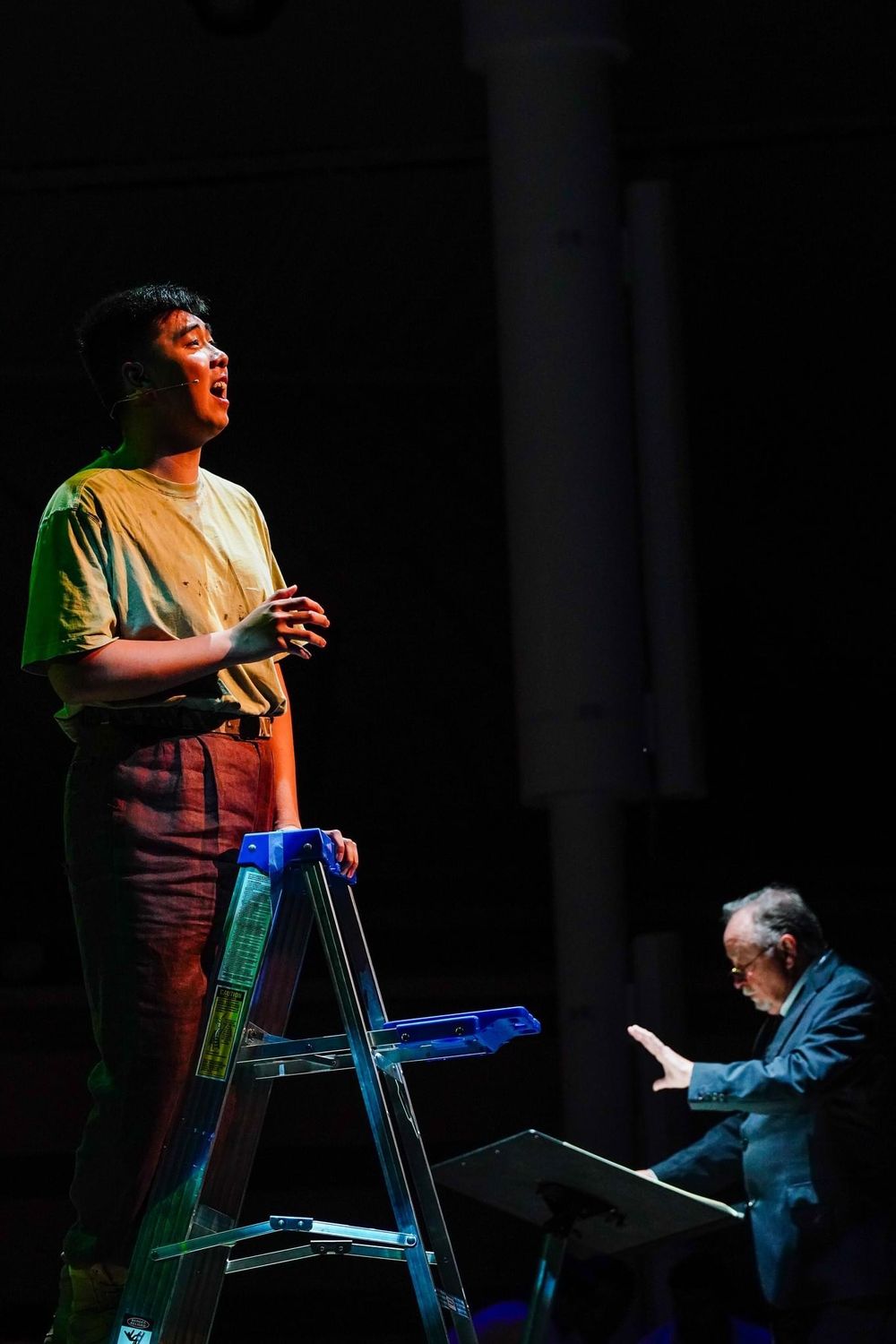 ASPEN OPERA THEATER, 2023
BEL CANTO
"In the second half, we could appreciate... the liquid elegance of countertenor Chuanyuan Liu."
—HARVEY STEIMAN, SEEN AND HEARD INTERNATIONAL
LE NOZZE DI FIGARO (Act IV)
"Countertenor Chuanyuan Liu as Cherubino (a "pants role" usually sung by a mezzo-soprano) excelled in both singing and stage presence."
—HARVEY STEIMAN, ASPEN TIMES
CANTATA PARA AMÉRICA MÁGICA
"(The singers) found sublime moments when the percussion took on a softer texture.This was especially so in the "Nocturne and Love Song," sung by countertenor Chuanyuan Liu."
—HARVEY STEIMAN, ASPEN TIMES
IN A GROVE
Studio Album, 2023
..."(Liu)'s wonderfully clear and, in the final scene, ethereal countertenor makes for a mesmerizing debut on CD."
—BOB DIESCHBURG, OPERA WIRE
"Cerrone's vocal characterisation is most striking in the final scene's duet between countertenor Chuanyuan Liu as the medium and tenor Andrew Turner,..., as their voices join in two simultaneous versions of the same character."
—THOMAS MAY, GRAMOPHONE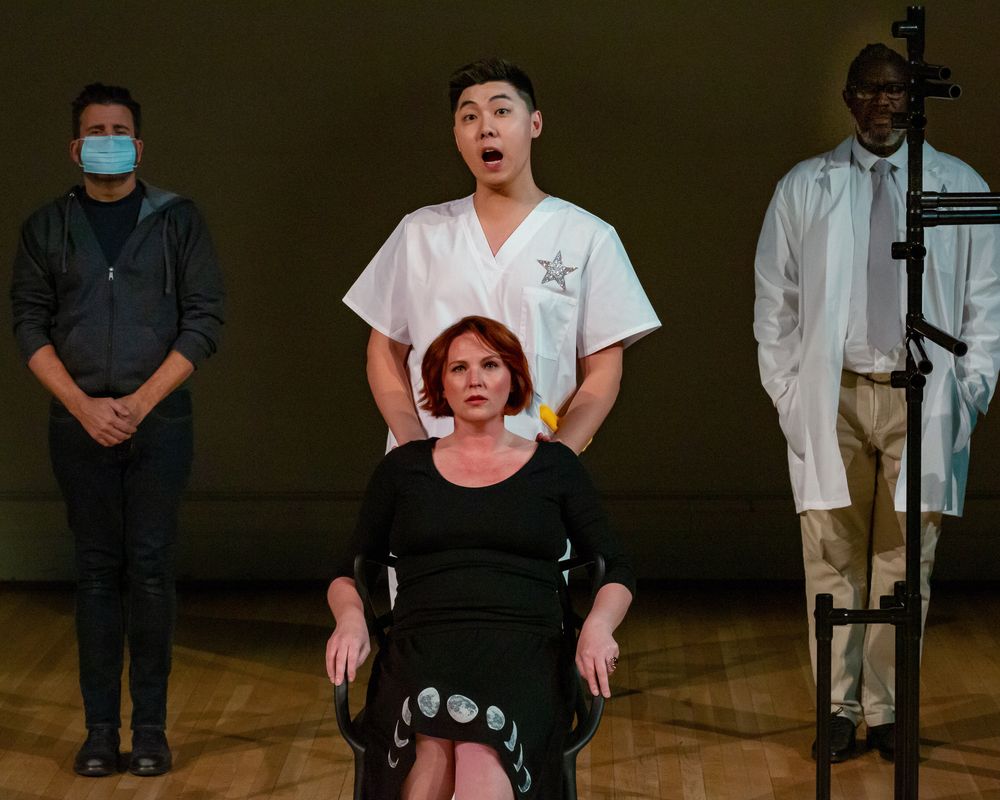 Orfeo and Erica: a Deaf Opera
Victory Hall Opera, 2023
"A countertenor just starting his career, Chuanyuan Liu was very sure of himself dramatically, which worked to his advantage in the funnier scenes, when the audience appreciated his antics."
—HÉCTOR LUISI, OPERA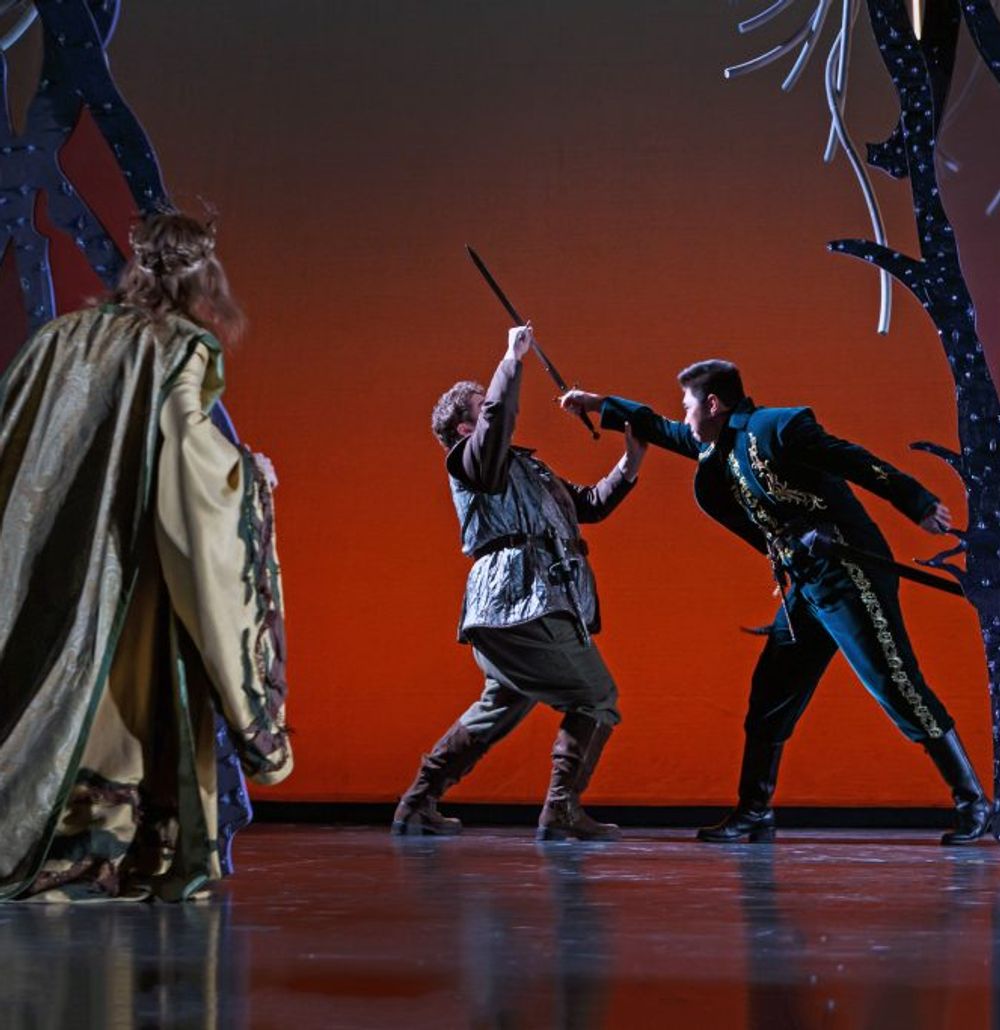 ARIODANTE
Pittsburgh Opera, 2023
"Chuanyuan Liu's Polinesso was as broadly drawn dramatically as it was skillfully etched vocally. His countertenor is more fine-grained than piercing, but the flare and intensity with which he sang matched the dastardly glint in his eye."
—RICK PERDIAN, SEEN AND HEARD INTERNATIONAL
"Making guest appearances in this production, countertenor Chuanyuan Liu, ..., sang and acted the part of the "heavy" in a manner so effective that he received a rousing ovation, with some good-natured booing mixed in, at the opera's conclusion."
—GEORGE B. PAROUS, ONSTAGE PITTSBURGH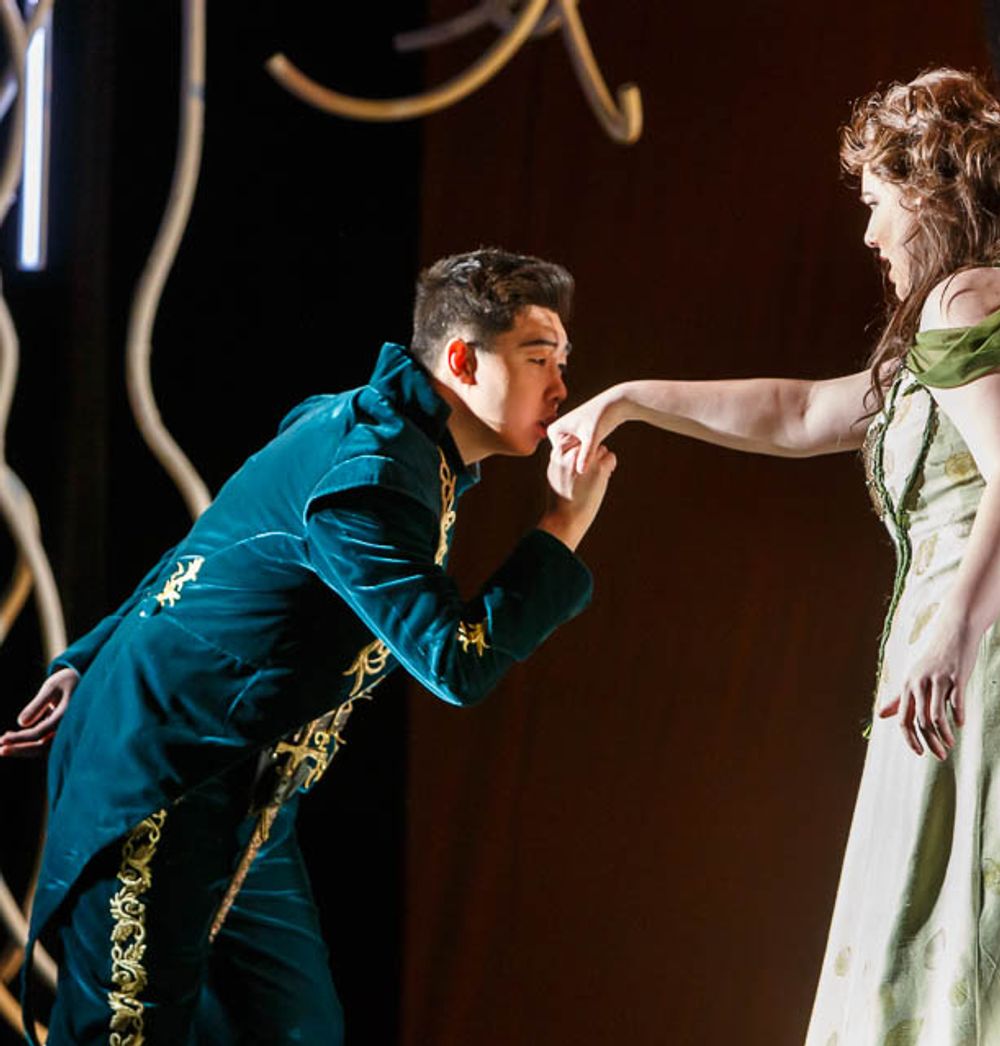 "Countertenor Chuanyuan Liu, as the nefarious Polinesso … finds a wide range of emotion in this one-track villain, even managing to evoke laughter while he sings, sarcastically, 'If my deception is successful, I will forever renounce honesty.'"
—STUART SHEPPARD, PITTSBURGH QUARTERLY

"Anchored by beguiling performances from Emily Richter (Ginevra) and Chuanyuan Liu (Polinesso), the opera's casting is unconventional compared to Classical operas...."
—COLIN WILLIAMS, THE INCLINE

"The standout performer of this production was definitely Chuanyuan Liu as Polinesso, the main antagonist. I'm quite biased toward good countertenors, so it made sense that Liu's voice was something I automatically gravitated to. He pushed the emotions of Polinesso to the edge, which is also something that I'm always looking for in an opera."
—ALISON ZHENG, THE TARTAN
OPERA INDEX
THE METROPOLITAN CLUB, 2023
"Chinese countertenor Chuanyuan Liu brought out every subtlety of the fioritura in "Sì, la voglio, e l'otterrò" from Händel's Serse. The plot is as elaborate as the fioritura but, truth to tell, we appreciate the latter more than the former, especially when delivered with pinpoint accuracy and fine flexibility as it was by Mr. Liu." 
—MECHE KROOP, VOCE DI MECHE 
THE HOURS
THE PHILADELPHIA ORCHESTRA, 2022
"Special mention should be made of countertenor Chuanyuan Liu, who performed solos from the choir loft with an unearthly beauty that made the most of every moment." 
—DAVID FOX, PARTERRE BOX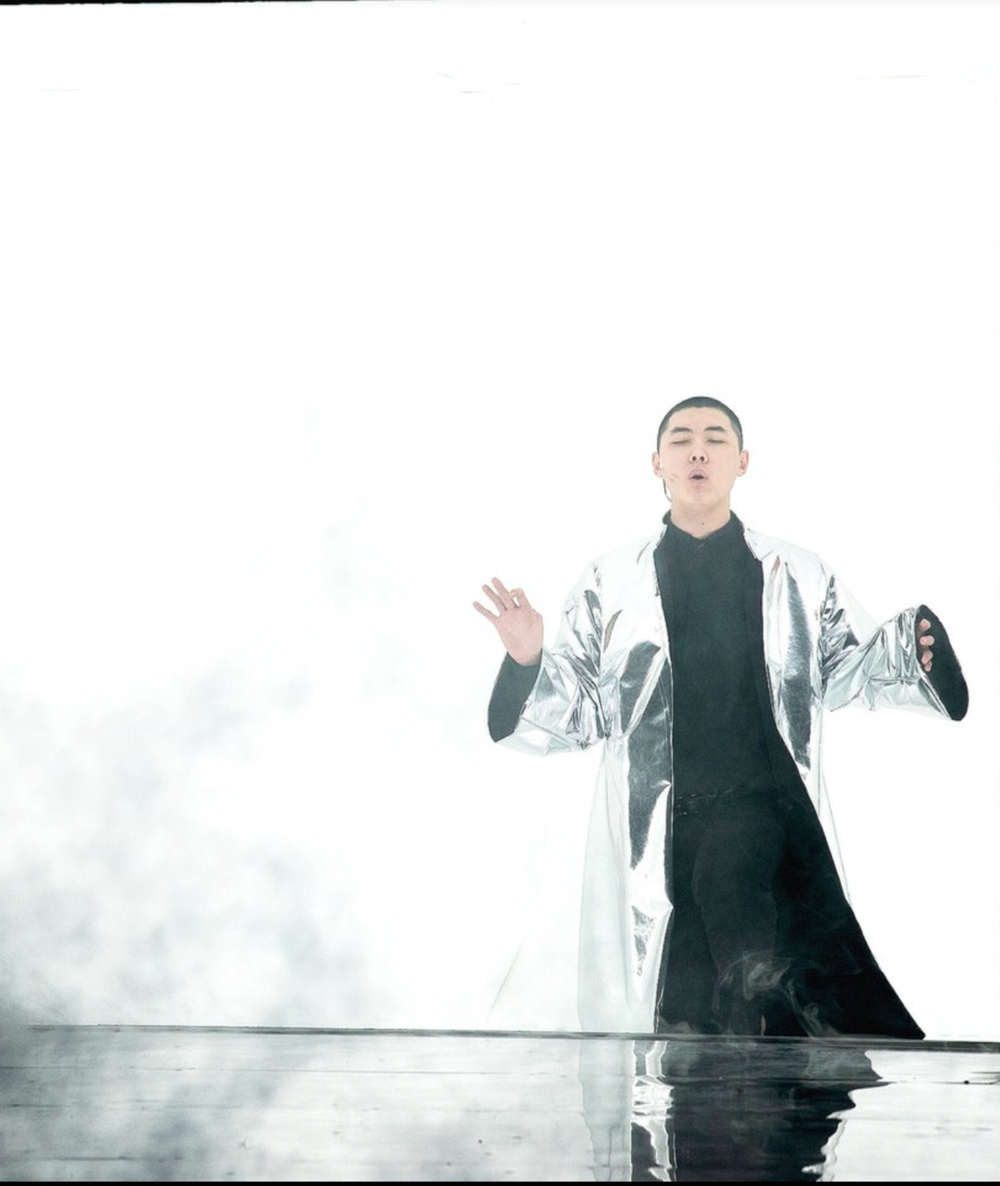 IN A GROVE
Pittsburgh Opera, 2022
"Countertenor Chuanyuan Liu sang the Medium through whom the dead Ambrose tells his version of events with an otherworldly flourish; his final duet with Mr. Turner—two Ambroses together—was a high point. He also illuminated the brief role of the shy Priest who sees the couple on the road before they meet Luther."
—HEIDI WALESON, THE WALL STREET JOURNAL

"The singers, a trio of Pittsburgh Opera resident artists... and countertenor Chuanyuan Liu performed with inspired levels of clarity and nuance, ... Liu ... were particularly effective, ... with a floating, ethereal performance as the medium..."
—JEREMY REYNOLDS, PITTSBURGH POST-GAZETTE

"countertenor Chuanyuan Liu (Priest/Medium) embraced Cerrone's induced echo to haunting effect."
—JANE VRANISH, OPERA NEWS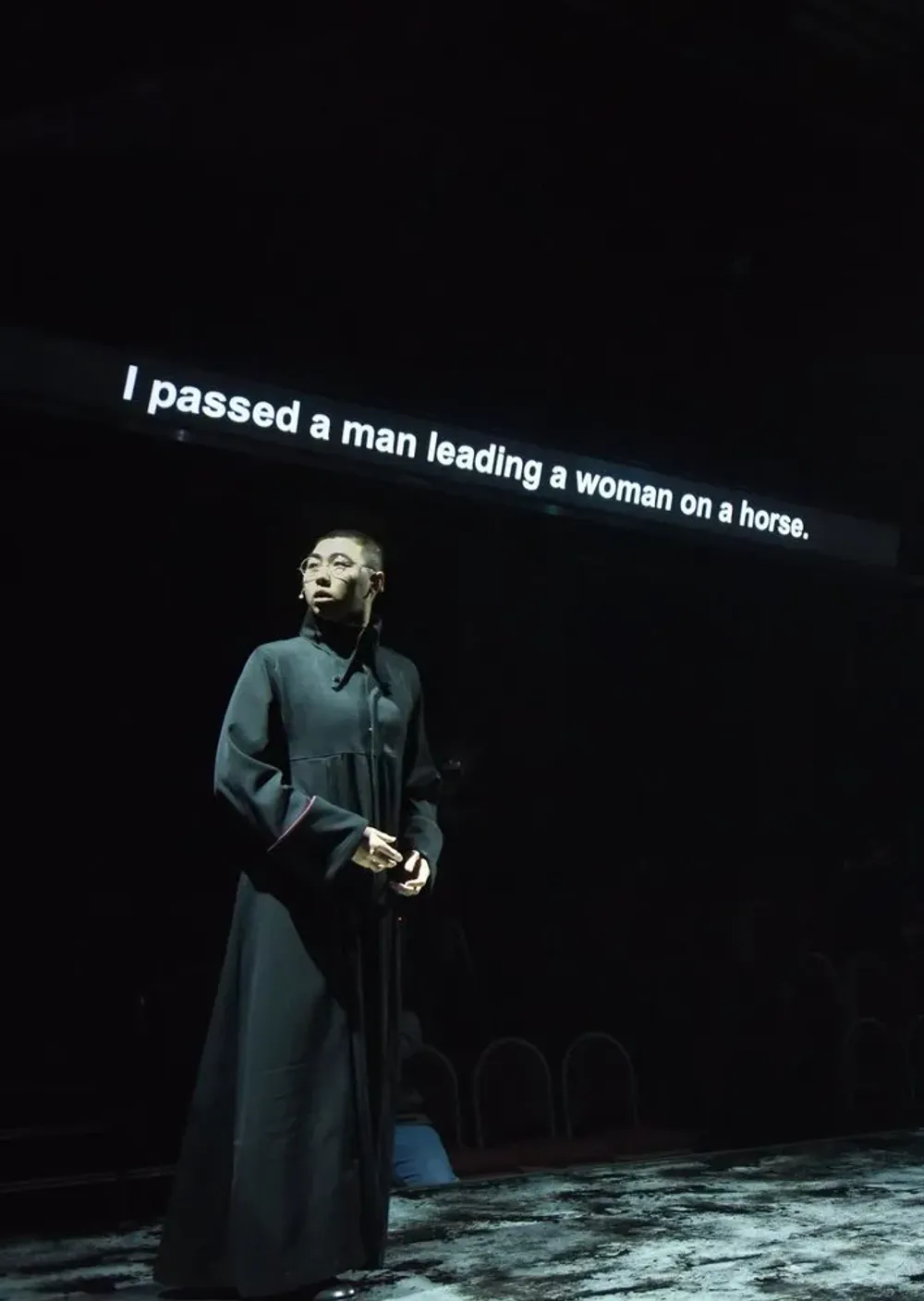 "Countertenor Chuanyuan Liu as the Medium (he also plays the priest) commanded the stage in a gleaming metallic silver floor-length coat as he communed with Ambrose in the opera's final scene. ... Liu's countertenor is as striking as his intense stage presence. In the final scene, Cerrone wrote an extended duet for Ambrose and the Medium that required Turner and Liu to sing alternatively in unison and in the interval of a ninth apart. The precision and clarity with which the two men accomplished this feat was remarkable."
—RICK PERDIAN, CLASSICAL VOICE NORTH AMERICA

"Chuanyuan Liu... made rather a striking first impression."
—GEORGE B. PAROUS, ONSTAGE PITTSBURGH

"The four performers ... their respective deliveries are skillfully nuanced ... (they) never have the luxury of just performing in isolation as most actors and singers do, but as components of something larger and selfless – constituting, ultimately, a kind of sublime gestalt."
—STUART SHEPPARD, PITTSBURGH QUARTERLY